List of all 4K Dolby Vision demo trailers available for download
DESCRIPTION

The promise of Dolby Vision is ambitious: the American firm guarantees us a visual experience beyond anything we have ever seen before… "Dramatically different" as they say! To do this, the "D" engineers rely on breathtaking brightness, an unprecedented contrast, and colours that are truer than life.
How to improve the visual experience?
According to Dolby, there are 3 ways to improve the visual experience of a game, movie, or TV program. One, the increase in the number of pixels (4K. 8K), which is already found on TVs (Ultra HD 3840 x 2160p) or projectors (4K 4096 x 2160p). Second, to offer a higher frame rate: this is the hallmark of the HFR, inaugurated by Peter Jackson and the first trilogy film of the Hobbit (48 frames per second instead of the usual 24; Avatar 2 should be offered in 60 frames per second). Three. to offer more efficient pixels, i.e., capable of delivering greater light dynamics and a wider color space. That's where Dolby Vision comes in.

Why Dolby Vision?
In nature, the palette of colours and shades of light are much richer than in any current video content, whether it is Blu-ray, TV, or movie in the cinema. If we take the image below as an example, we can see that the brightness ranges from 145 nits for the background to 14,700 nits for the yellow of the petal. So when you know that today's Blu-ray cameras are limited to a maximum brightness of 100 nits, while offering a limited gamut, you can see how important the loss is in relation to reality. A legacy that our HD TVs owe to the good old CRT tubes.
What dynamic range is needed for a film? Dolby engineers sought the answer from the spectators. After numerous tests, it was concluded that a system capable of reproducing a light range from 0 to 10,000 nits satisfied 90% of the test subjects. That's good, since the Dolby Vision allows such a beach! We let you see what it could look like with a simulated image from the official website.
The first films with this system
In short, Dolby Vision will give you very bright images, much higher contrast, and richer colours. Tomorrowland and Inside Out, which were released on May 22nd and June 19th 2015 respectively in the USA, were the first films released in this format. Sony. Fox and Warner have followed the trend and more and more films are coming out. Still, will it be necessary to find a Dolby Vision Cinema near you. So we will have to rely on our expensive Dolby Vision certified UHD TVs…. Yes yes yes. It exists! In addition. Lionsgate. Warner and Universal plan to release the first Ultra HD Blu-ray discs encoded in Dolby Vision (with Atmos audio track) in 2017.

When will Dolby Vision cinemas be opened?
More and more cinemas are equipped with Dolby Vision (there are already several in the USA…). In addition to a 4K Dolby Vision demo projection system (HDR. HFR, extended gamut…) developed by Christie, moviegoers will be able to enjoy the latest Dolby Atmos audio format. They will also appreciate an optimized equipment, with seats of the highest grade, a giant screen slightly curved taking all the surface to the wall, and acoustically treated walls…. In short, a very high-end cinema that the inhabitants of Eindhoven and Barcelona will be the first to welcome in Europe.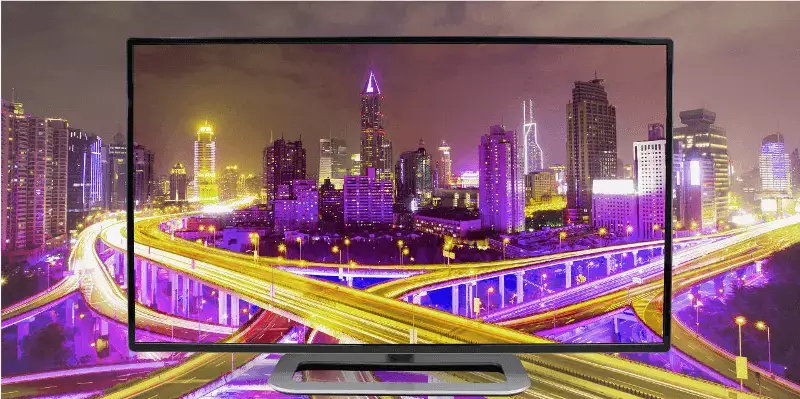 When will Dolby Vision TVs be available?
HDR compatibility and extended gamut have appeared on some Ultra HD TVs from the 2015 ranges. The trend intensified in the following years, with more and more 4K HDR TVs and the first Dolby Vision certified displays. Since 2017, we can therefore count on an impressive line-up, with for example the Sony 4K TV A1 series (KD-55A1. KD-65A1) and of course the new AF8 (KD-55AF8 and KD-65AF8). Loewe is not to be outdone with the Bild 7 (7.55. 7.65) as well as the Korean giant LG and its OLED LG OLED65B7V, OLED65W8, or OLED55E displays. Especially since Netflix. Amazon Video and Vudu, the three giants of SVOD, already have
Dolby Vision
content, with movies or series like Batman vs Superman. Marco Polo. Pan. Gatsby. San Andreas. After Earth. Man of Steel and many others. The number of Dolby Vision programs is expected to increase significantly in 2017.
List of all 4K Dolby Vision demo trailers:


DOWNLOADS
4K Dolby Vision video samples
| Title | Sound System | Size (MB) | Extension | Resolution | Time |
| --- | --- | --- | --- | --- | --- |
| Dolby Vision -Amaze- | DD 5.1 | 190 | MP4 | 3840×2160 | 0:56 |
| Dolby Vision -Art- | DD 5.1 | 266 | MP4 | 3840×2160 | 1:17 |
| Dolby Vision -Art of Essence- | DD 5.1 | 259 | MP4 | 3840×2160 | 1:19 |
| Dolby Vision -Blocks- | DD 5.1 | 182 | MP4 | 3840×2160 | 0:44 |
| Dolby Vision -Containers- | DD 5.1 | 183 | MP4 | 3840×2160 | 0:44 |
| Dolby Vision -Food- | DD 5.1 | 264 | MP4 | 3840×2160 | 1:16 |
| Dolby Vision -Landscape- | DD 5.1 | 257 | MP4 | 3840×2160 | 1:14 |
| Dolby Vision -LG- | DD 5.1 | 308 | TS | 3840×2160 | 1:21 |
| Dolby Vision -LG Earth- | DD 5.1 | 229 | MP4 | 3840×2160 | 0:55 |
| Dolby Vision -NASA- | DD 5.1 | 510 | MP4 | 3840×2160 | 2:23 |
| Dolby Vision -ON-Off- | DD 5.1 | 678 | TS | 3840×2160 | 2:16 |
| Dolby Vision -Palette- | DD 5.1 | 271 | MP4 | 3840×2160 | 0:44 |
| Dolby Vision -People- | DD 5.1 | 264 | MP4 | 3840×2160 | 1:16 |
| Dolby Vision -Sails- | DD 5.1 | 184 | MP4 | 3840×2160 | 0:44 |