List of all Auro 3D and Brands Demo Trailers HD and SD available for download.
DESCRIPTION

There are other brands and audio certificates besides Dolby and DTS, such as
Auro 3D
In 1980, at the age of 18, Wilfried Van Baelen set up his own recording studio with his brother Guy. Until the 1980s, he was able to transform the latter into a successful company. In 1995, the recording studio, called "Studio Galaxy", became "Galaxy Studios" in the plural. In the company's new headquarters, entire orchestras can finally be recorded with studio quality. Previously, this was only possible with the help of external studios.
But Wilfried was thinking of something bigger. In 2005, he developed a new surround sound technology with channels 9.1 and 10.1 that he introduced to the general public in 2006.
For the launch of Auro 3D, the brothers Van Baelen and Alfred Schefenacker founded the company "Auro Technologies" in 2010. In the same year, the new Auro 3D formats with 11.1 and 13.3 channels were presented. In 2011, Auro 3D premieres in the first cinemas. In January 2012, the first Hollywood film was released with Auro 3D mixing "Red Tails" (Lucasfilm).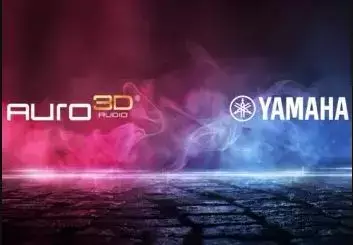 Since then, Auro 3D based on a system of channels has established itself in the world of cinema. Contracts followed with DreamWorks Animation and other studios. In 2013, he joined Datasat Digital Entertainment to access home cinema as well. In addition, since 2013 there is a partnership between DTS and Barco. Together, an open standard must be created for object-oriented 3D audio systems.
The technology
Unlike Dolby Atmos and DTS:X, doesn't just deal with the object-oriented environment. Here, the channels are not only calculated by the amplifier or player, but are already created in the classic way when the movie is mixed.
Auro 3D is based on the Puls Code Modulation (PCM) format, a technology developed in the 1930s by Bell Labs and Alec Reeves that, in a nutshell, transforms an analog signal into a digital (lossless) signal. Since 24-bit sound never fully benefits from the 141 dB dynamic range during playback, other information can be integrated into the PCM data stream. And that's exactly what "Octopus Codec" does. This codec integrates more channels into a single PCM channel (12 in 6 for an 11.1 configuration). The result is almost loss-free. Unlike lossy codecs, no data reduction is used here, which is considered unnecessary due to psychoacoustics.
Speaker Configurations
Auro 3D exists for both small speakers (private use) and large speakers (cinema). For private use, 9.1 and 10.1 channel settings are provided and for cinema, 11.1 and 13.1.
DOWNLOADS
Brands Demo Trailers HD and SD
| Title | Sound System | Size (MB) | Extension | Resolution | Time |
| --- | --- | --- | --- | --- | --- |
| Auro 3d Demonstration Video | DD 5.1 | 708 | mkv | 1080p | 9:45 |
| Chace Digital Stereo | DD 5.1 | 7.56 | vob | 720×480 | 0:13 |
| Digital Cinema Sound | DD 5.1 | 41 | vob | 720×480 | 0:48 |
| Flying Cubes | DD 5.1 | 49.9 | vob | 720×576 | 0:56 |
| Meet the Robinsons | DD 2.0 | 15.3 | vob | 720×480 | 0:59 |
| Robots | DD 2.0 | 7.03 | vob | 720×576 | 0:17 |
| Village Roadshow DVD | DD 5.1 | 38 | vob | 720×576 | 1:01 |
| Experience Blu-ray | DD 5.1 | 39.8 | vob | 720×576 | 1:14 |