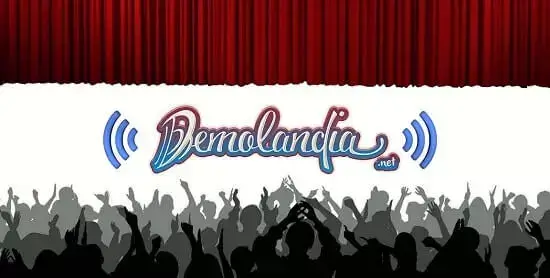 Demolandia
Demolandia is, essentially, an audiovisual library where you will find a great diversity of images, audio and video files related to the cinema, as well as trailers of the latest films and interesting information for technology lovers. Since 2010 our priority has been to make the necessary tools available for our users to verify their audiovisual devices, whatever the range is.
However, what do we mean exactly?
Each audio device we acquire comes with specifications and certifications that guarantee a certain quality and fidelity level in the sound that will come out of them. At Demolandia we are responsible for collecting a library with the most useful and important demonstration files, trailers and tests that have been appearing along with those equipment, codified to the best quality and with less loss to guarantee the greater fidelity in the sound, thus ensuring an accurate evaluation of the performance of your speakers, amplifiers, headphones or any other audio device.
show more
On the other hand, the monitors and TVs are constantly offering a clearer and more real image. That is why, at Demolandia, you will also find the widest variety of trailers that, besides bringing us back memories of past times in the case of the most classic ones, will give you a clear idea of the potential of any television and audio system. We even have 3D demos of the best quality.
In conclusion, who are we?
At Demolandia we are enthusiasts of technology, lovers of high quality and fidelity, that we have decided to facilitate to our users the use of the maximum potential of their audiovisual devices and provide them with such an amazing vision of the history and evolution of these technologies. Therefore, if you are one of those who checks each label (Dolby, THX, DTS) in the equipment boxes, movies, DVD, Blu-Rays or video games you acquire, you have come to the right place.
show less
Highest Rated Downloads
THX Tex 2 Moo Can
Dolby Atmos Silent
THX Eclipse Long
DTS:X Sound Unbound Callout 11.1
IMAX Pre Show 2015
RESOLUTIONS
SOUND
3D
FORMATS