List of all 3D Video Trailers and video samples
DESCRIPTION

Download 3D Video Samples And Test Your TV – Free & Easy 3D Video Glasses Tester
In an era full of information, the means of displaying it only get better – and more advanced. 3D video is certainly one of the forms of content that has revolutionized over the past few years, bringing us a thing we saw in the sci-fi movies to the comfort of our own homes. So yes – 3D video units are now a standard in many homes, offices and playgrounds.
They are also a standard in cinemas and the entertainment industry as well as consumer electronics. Simply put, people are crazy for 3D video, enough to put on their 3D glasses and enjoy their favorite
3D movies
.
But what actually is 3D video in a nutshell – and what does it refer to?
3D Video: What's It All About
Also known as a three-dimensional stereoscopic film, 3D video is a form of motion picture that enhances the illusion of depth perception. As such, it mimics a third dimension that comes from stereoscopic photography.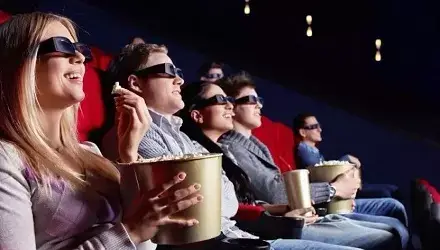 For example, 3D movies are form of 3D video that we see by using
3D glasses
. In this phase, our brain fuses the two images together and allows us to see in three dimensions, which is known as stereoscopic vision. Without the 3D glasses or the 3D video content, the entire scheme of 3D movies does not make sense – mostly because they are captured using two lenses placed side by side (just like our own eyes).
Basically, there are two main types of 3D video:
Anaglyph 3D video – referring to a type of stereo 3D image and a technology that uses filters of all colors, typically red and cyan. Here, the 3D effect is achieved when viewed with a pair of red-cyan lenses, where the red filter enables the left eye to view the red part of the image and the blue filter triggers the right eye to see the blue or green part of the image.
Side-by-side 3D video – also known as SBS 3D, this format is intended for both right and left eyes with two halves on the right and left. The main principle upon which it works is the entire 1080p image is being scaled down horizontally to fit the left and right sight of the frame respectively.
Now that you know the main 3D video types, it's time to learn how you can watch this format on your PC or smart television unit.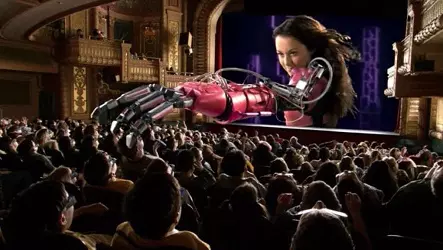 How Can You Watch 3D Video On Your TV Or Computer?
Thanks to technology, there are many ways to watch 3D movies and 3D video on your computer or TV unit. The first of all the steps is to download a SBS 3D movie and check if it works on your TV or computer, usually through VLC media player (for computers) or automatically for
TV device brands
.
You should also configure the feature in the Tools section of your computer or the Settings of your TV unit – mainly to allow the effects and filters being displayed in three-dimensional view.
Now, you are probably wondering where can you find 3D video content to test your computer or TV device. Well, you are at the right place.
Start Testing 3D Video Samples On Your TV Or Computer – Watch 3D Movies With Your 3D Glasses
This section is where you can find the best 3D video samples and test your 3D TV, seeing if it works in displaying them. We have tons of samples to choose from, and each of them is ready for download in the blink of the eye.
DOWNLOADS
3D Video Distributors
| Title | Sound System | Size (MB) | Extension | Resolution | Time |
| --- | --- | --- | --- | --- | --- |
| Global Sizzle 2012 | Dolby Digital 5.1 | 196 | m2ts | 1080/23.98p | 2:25 |
| Global Sizzle | Dolby Digital 5.1 | 154 | m2ts | 1080/23.98p | 1:58 |
| 20th Century Fox | Dolby Digital 5.1 | 31.1 | m2ts | 1080/23.98p | 0:23 |
| Concorde 2013 | Dolby Digital 5.1 | 10.4 | m2ts | 1080/23.98p | 0:08 |
| Walt Disney Pictures | Dolby Digital 5.1 | 44.6 | m2ts | 1080/23.98p | 0:32 |
3D Video Sound System
| Title | Sound System | Size (MB) | Extension | Resolution | Time |
| --- | --- | --- | --- | --- | --- |
| DTS Living World of Audio | Dolby Digital 5.1, DTS-HD MA 7.1 | 60.5 / 112 | Vob, m2ts | 1080/23.98p | 0:49 |
| THX Broadway 2010 | Dolby Digital 5.1, Dolby TrueHD 7.1 | 38.3 / 55.1 | Vob, m2ts | 1080/23.98p | 0:30 |
3D Video Brands
| Title | Sound System | Size (MB) | Extension | Resolution | Time |
| --- | --- | --- | --- | --- | --- |
| HDclub Showreel | Dolby Digital 2.0 | 458 | m2ts | 1080/23.98p | 5:52 |
| HDclub Laomei Green Reef | Dolby Digital 2.0 | 542 | m2ts | 1080/23.98p | 6:58 |
| HDclub Wuling Farm In Spring | Dolby Digital 2.0 | 556 | m2ts | 1080/23.98p | 7:16 |
| JVC A Time In Marche | Dolby Digital 5.1 | 579 | m2ts | 1080/23.98p | 7:37 |
| JVC Hello Beautiful Day | Dolby Digital 5.1 | 95.50 | m2ts | 1080/23.98p | 1:17 |
| JVC NYC | Dolby Digital 5.1 | 159 | m2ts | 1080/23.98p | 1:53 |
| JVC Pure Blue Okinawa | Dolby Digital 5.1 | 85.30 | m2ts | 1080/23.98p | 1:10 |
| JVC The Smiles Of Thailand | Dolby Digital 5.1 | 108 | m2ts | 1080/23.98p | 1:25 |
| LG 2012 Rio Carnival | Dolby Digital 5.1 | 353 | m2ts | 1080/23.98p | 4:37 |
| LG Beyond Reality | Dolby Digital 5.1 | 327 | m2ts | 1080/23.98p | 4:07 |
| LG Cinema 3D World 2 | Dolby Digital 5.1 | 220 | m2ts | 1080/23.98p | 3:01 |
| LG Cinema 3D World 1 | Dolby Digital 5.1 | 224 | m2ts | 1080/23.98p | 3:00 |
| LG Cricket | Dolby Digital 5.1 | 180 | m2ts | 1080/23.98p | 2:14 |
| LG Grand Canyon Adventure | Dolby Digital 5.1 | 110 | m2ts | 1080/23.98p | 1:35 |
| LG Magic World | Dolby Digital 5.1 | 254 | m2ts | 1080/23.98p | 3:24 |
| LG Skyliner | Dolby Digital 5.1 | 211 | m2ts | 1080/23.98p | 2:42 |
| LG Sports Feel The Moments | Dolby Digital 5.1 | 294 | m2ts | 1080/23.98p | 3:52 |
| LG Sports Highlight | Dolby Digital 5.1 | 166 | m2ts | 1080/23.98p | 2:15 |
| LG Stratos | Dolby Digital 5.1 | 258 | m2ts | 1080/23.98p | 3:16 |
| LG Summer Vacation | Dolby Digital 5.1 | 198 | m2ts | 1080/23.98p | 2:46 |
| LG Visit Korea | Dolby Digital 5.1 | 152 | m2ts | 1080/23.98p | 2:07 |
| LG World Cities Barcelona | Dolby Digital 5.1 | 197 | m2ts | 1080/23.98p | 2:44 |
| LG World Cities Paris | Dolby Digital 5.1 | 281 | m2ts | 1080/23.98p | 3:48 |
| Panasonic A Day In The City | Dolby Digital 2.0 | 306 | m2ts | 1080/23.98p | 3:57 |
| Panasonic Assignment Sv | Dolby Digital 5.1 | 188 | m2ts | 1080/23.98p | 2:21 |
| Panasonic Blue Man Group | Dolby Digital 5.1 | 209 | m2ts | 1080/23.98p | 2:40 |
| Panasonic Design For Passion | Dolby Digital 2.0 | 226 | m2ts | 1080/23.98p | 2:54 |
| Panasonic Flowers | Dolby Digital 2.0 | 155 | m2ts | 1080/23.98p | 2:00 |
| Panasonic Flowing In The Dark | Dolby Digital 5.1 | 172 | m2ts | 1080/23.98p | 2:10 |
| Panasonic Furusato | Dolby Digital 2.0 | 248 | m2ts | 1080/23.98p | 3:10 |
| Panasonic High Definition Cotton Collection | Dolby Digital 5.1 | 259 | m2ts | 1080/23.98p | 3:11 |
| Panasonic Rome The Eternal City | Dolby Digital 2.0 | 193 | m2ts | 1080/23.98p | 2:31 |
| Panasonic The British Museum | Dolby Digital 5.1 | 381 | m2ts | 1080/23.98p | 4:53 |
| Philips Parallel Lines The Foundling | Dolby Digital 5.1 | 459 | m2ts | 1080/23.98p | 5:43 |
| Samsung 24 Hours In Hawaii | Dolby Digital 2.0 | 186 | m2ts | 1080/23.98p | 2:40 |
| Samsung Delicious Fight | Dolby Digital 2.0 | 212 | m2ts | 1080/23.98p | 2:40 |
| Samsung Moments | Dolby Digital 2.0 | 130 | m2ts | 1080/23.98p | 1:49 |
| Samsung Taste Of Kitchen | Dolby Digital 2.0 | 89.30 | m2ts | 1080/23.98p | 1:14 |
| Samsung Time Magician | Dolby Digital 2.0 | 306 | m2ts | 1080/23.98p | 1:41 |
| Samsung Touch Koreas Diverse Dimensions | Dolby Digital 2.0 | 366 | m2ts | 1080/23.98p | 4:49 |
| Samsung Yamakasi | Dolby Digital 2.0 | 209 | m2ts | 1080/23.98p | 2:42 |
| Sharp Borabora Shine | Dolby Digital 2.0 | 177 | m2ts | 1080/23.98p | 2:15 |
| Sharp Borabora Twilight | Dolby Digital 2.0 | 160 | m2ts | 1080/23.98p | 2:01 |
| Sharp Vision 1 | Dolby Digital 5.1 | 139 | m2ts | 1080/23.98p | 1:54 |
| Sharp Vision 2 | Dolby Digital 5.1 | 169 | m2ts | 1080/23.98p | 2:02 |
| Sony 3D Sports | Dolby Digital 5.1 | 112 | m2ts | 1080/23.98p | 1:25 |
| Sony 3D Wedding | Dolby Digital 5.1 | 136 | m2ts | 1080/23.98p | 1:44 |
| Imax Intro Imax Is Believing | Dolby Digital 5.1 | 67.80 | m2ts | 1080/23.98p | 0:50 |