List of all WMV Demo Trailers HD and SD available for download
DESCRIPCIÓN

With the evolution of technology, new video file formats have already appeared, including the WMV format. The interesting thing about this codec is that it maintains the quality of the video with a fairly high compression ratio. Windows Media Video is the most widely used format for video playback on Windows PCs. The
software
needed to read Windows Media files is installed on most PCs.
What is a .WMV file?
The WMV file extension is a video file based on the Microsoft Advanced Systems Format (ASF) container format and compressed with Windows Media compression. It is the same as for an ASF file and a video encoded in one of Microsoft's proprietary Windows Media Video (WMV) codecs. Windows Media Audio (WMA) files are recorded with a.WMA extension.
Microsoft Windows Media Player 12 is the latest version of Windows Media Player developed for Mac OS X, but Mac users can use Flip4Mac WMV, or so-called Microsoft Windows Media Components for QuickTime, to play WMV Demo Trailers in HD. The codec contains the most important component content in the file, such as non-square pixels, image interpolation, and interlaced video, making these video files some of the most defined and artifact-free. High resolutions in HD format ranging from 720 to 1080 pixels are also used for high quality video output. It also serves as a screen source codec, capable of capturing live content. The codec is also capable of converting videos from other photomats into WMV files.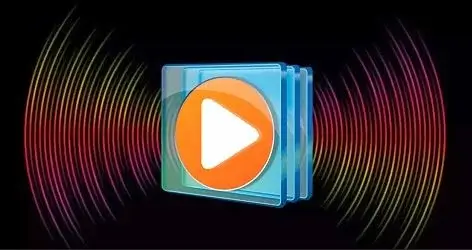 How to open a Windows Media Video demo file?
Open the file on your PC by double-clicking on it. If the file associations are set correctly, the application that is intended to open the video file will open. You may need to download or purchase the correct application. It is also possible that you have the correct application on your PC, but the WMV files are not yet associated. In this case, when you try to open these files, you can tell Windows which application is the right one for that file. From that moment on, opening a.WMV file opens the correct application.
Things to keep in mind
Be careful not to rename file extensions or other files. This will not change the file type. Only special conversion software can modify a file from one file type to another.
What is a file extension?
A file extension is the set of three or four characters at the end of a file name, in this case, .WMV . File extensions tell you what type of file it is, and tell Windows what programs can be opened. Windows usually associates a default program for each file extension, so when you double-click the file, the program starts automatically. When this program is no longer on your PC, you might sometimes get an error when trying to open the associated file.
DOWNLOADS
| Title | Sound System | Size (MB) | Extension | Resolution | Time |
| --- | --- | --- | --- | --- | --- |
| Digital Life | DD 5.1 | 19.90 | Vob | 720×480 (16:9) | 1:02 |
| Experience Media Player 10 | DD 5.1 | 19.50 | Vob | 720×480 (16:9) | 0:59 |
| Factory | DD 5.1 | 10.20 | Vob | 720×480 (16:9) | 0:39 |
| Pachinko | DD 5.1 | 8.78 | Vob | 720×480 (16:9) | 0:21 |
| Pinball | DD 5.1 | 11.50 | Vob | 720×480 (16:9) | 0:21 |
| RaceCars | DD 5.1 | 16.20 | Vob | 720×480 (16:9) | 0:31 |
| Robotica | DD 5.1 | 7.11 | Vob | 720×480 (16:9) | 0:20 |
| Snowboard | DD 5.1 | 10.30 | Vob | 720×480 (16:9) | 0:22 |
| Striker | DD 5.1 | 18.50 | Vob | 720×480 (16:9) | 0:47 |
| Surround Test | DD 5.1 | 1.79 | Vob | 720×480 (16:9) | 0:08 |